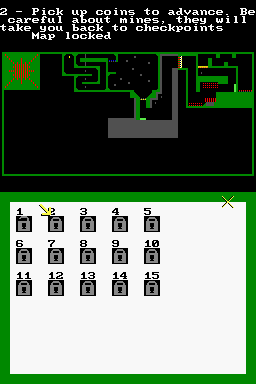 How to use:
Extract the file directly on the root of your DS or
Copy the .nds file wherever you want, then place the smile folder on the root of your card. You need the "data" folder inside your "Smile" folder.
CONTROLS :
Select - Change mode.
Changelog
(Release -> FINAL)
-Achievements fixed. A lot of them.
-Added an achievement counter.
-Change a little Campaign map #10 because it had a kinda-bug.