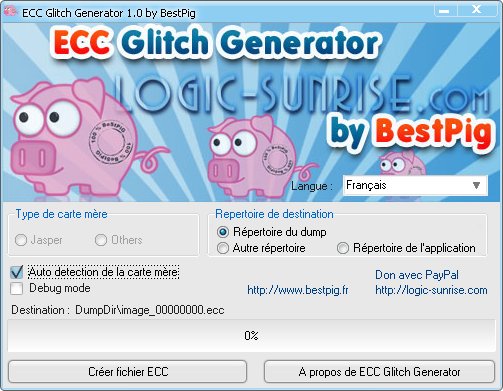 BestPig released a new utility for the new homebrew Xbox 360 reset glitch hack to easily generate an ECC file.
This new 'reset glitch hack' hack requires the creation of a ECC file based on a dump of your NAND. The official script is written in python, so I wrote a little GUI to make life easier for you
No need to install python, ECC Glitch Generator is stand-alone and doesn't need any other software to operate.
Download
ECC Glitch Generator v1.0